Recycling and food waste is collected weekly. General waste is collected fortnightly. You will either have black wheeled bins or red stripy bags for your general waste depending on where you live. The amount of general waste you can put out is restricted in both bag and bin areas so it is important to try and recycle as much as possible.  If you have a green bin, it is for garden waste.
Check your collection dates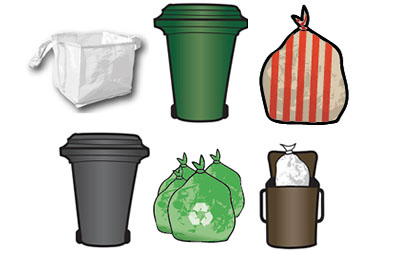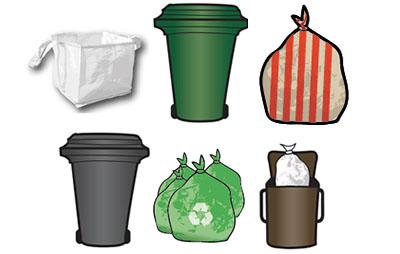 Recycling and waste must be put out on the pavement to be collected, and must be put out before 6:00am on the day of collection, or no earlier than 4:30pm the day before.
Collections run throughout the day from 6am till 10pm.
Please return your emptied bin (if you have one) and food caddy inside your property boundary by 9am the day after collection.