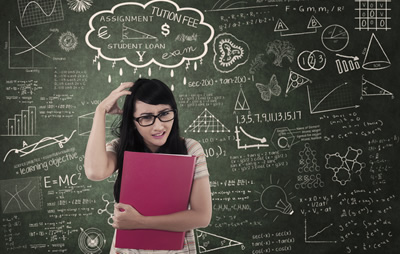 When studying for a degree, you may find that things get too much.
If you are stressed or worried, or just need a bit of help, there are many people you can talk to. Your University and Student Union offer confidential listening and information services that can help you in a time of need.
Remember that there are many people around you who can help or advise you, family, friends, colleagues, staff and lecturers at your University and Student Union.
Cardiff University
The Student Advice Centre provides students with free and confidential information, advice, representation and support. They cover many topics including housing, academic, money, and consumer issues.
They are based on the third floor of the Students Union and are independent from the University. All cases are dealt with in complete confidence.
For more information, help or advice, you can drop in and see them between 10am – 3pm, call on 029 2078 1410 or e-mail them at advice@cardiff.ac.uk
Advice sessions and appointments also take place at the Heath Campus on Mondays. To make an appointment please call 029 2078 1410 or e-mail advice@cardiff.ac.uk
The Student Support Centre provides a wide range of services that aim to help and advise students. They offer practical advice and direction on multiple topics. Counselling services are also available.
They are based at both Park Place and the Heath Campus. Have a look at their website for more information.
Cathays Park Student Support
50 Park Place
CF10 3AT
Tel: 02920 874844
Email: studentsupportcentre@cardiff.ac.uk
Open: 9.30am – 4.30pm, Monday to Friday.
Heath Park Student Support
2nd Floor
Cardigan House
CF14 4XN
Tel: 02920 742070
Open: 9am – 4.30pm, Monday to Friday
Cardiff Metropolitan University
Student Services offer Cardiff Metropolitan students free, impartial and confidential help and advice on issues such as careers, finance and health. This includes a free counselling service that is available to all Cardiff Metropolitan students. Students can make an appointment by calling the Student Services centre at the Llandaff campus.
They are based at the LLandaff and Cyncoed campuses. Both centres are open between 9am – 4.30pm Monday to Thursday and 9am – 4pm on Friday.
Llandaff Campus
The Student Centre
Llandaff Campus
Cardiff CF5 2SG
Tel: 029 2041 6170
Fax: 029 2041 6950
Cyncoed Campus
A Block
Cyncoed Road
Cardiff CF23 6XD
Tel: 029 2041 6333
Fax: 029 2041 6984
Email: studentcounselling@cardiffmet.ac.uk
University of South Wales
Advice Centres have been set up across campuses to provide students with help and support. If you are worried, stressed or unsure of what to do, visit a shop and talk to an advisor. The Atrium Advice Centre is based on the Ground Floor, telephone number 01443 668541 or email cardiffadvice@southwales.ac.uk
Counselling services are available to all University of South Wales students. Students can make an appointment at the Atrium campus. The Counselling Service is located next to the CCI Advice Centre on the ground floor.
Sabbatical Officers are based at the Students Union and are there to help and guide you through problems you might be experiencing within University life. This could be anything from academic problems to issue with your accommodation. Find out more about your Sabbatical Officer team.
International Student Support Service
Services for all Universities
Cardiff Nightline is a student led confidential listening and information service. The service is available for all students from Cardiff University, Cardiff Metropolitan University and the University of South Wales. Whether you just need someone to talk to or need advice on your studies, you can call the friendly volunteers at Nightline, who will 'listen not lecture'.
Call: 029 2087 0555, 8pm – 8am term time.
As well as a phone service, Nightline also offer an Instant Messaging Service open 8pm-12am every night of term.
The Samaritans provide emotional support to and offer a 24hr phone service, every day of the year. They also have a Cardiff and District Branch, so you can talk to someone in person. The Branch is open to callers without prior appointment from 9am – 9pm daily, except for Monday 3pm- 9pm and Saturday 12pm – 6pm.
Call: 08457 90 90 90
Email: jo@samaritans.org
Address: 75 Cowbridge Road East, Cardiff, CF11 9AF
Counselling Directory is a confidential service that encourages those in need to seek help. You can visit their website, enter your postcode and find a qualified counsellor or psychotherapist nearby who specialises in the area of need. The website also serves as an information hub for people to read mental health related articles and news, as well as to find local events.